Death Note Book With Feather Quill Pen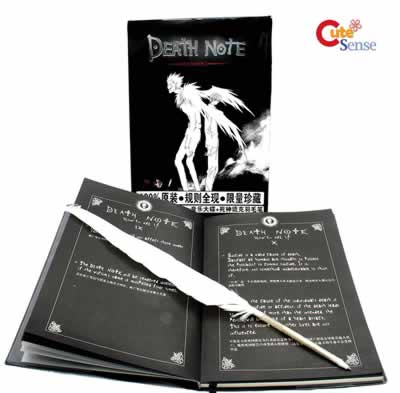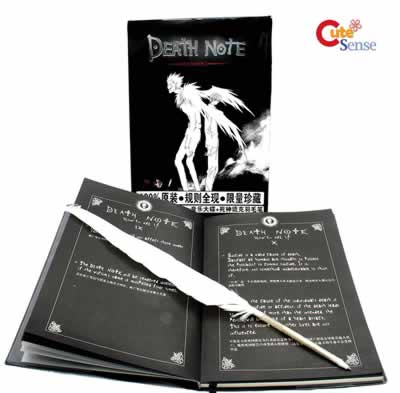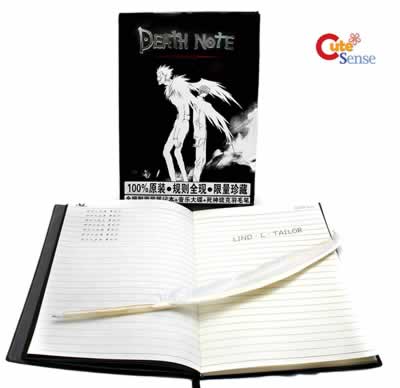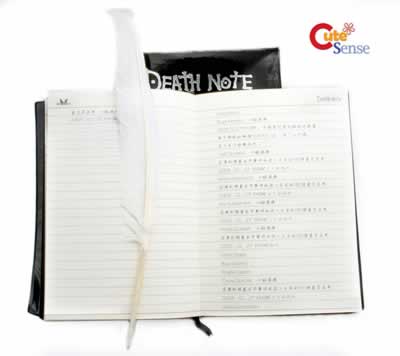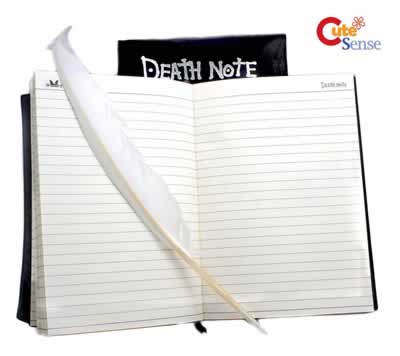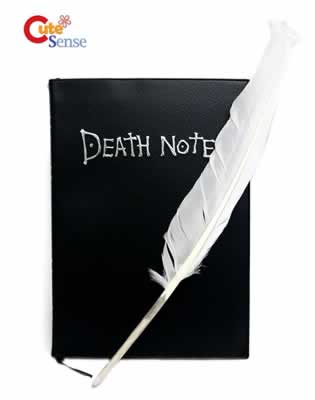 Brand:
Death Note
Product ID
CS659
Availability:
In Stock
Price: $13.99

Death Note Book and Feather Quill Pen
Death Notes all have rules written on the Note's first part of pages
Note size apporx : 8" * 5 3/4 "* 1/2 " with artificial leather cover
Feather Quill Pen apporx 11 1/2"
A Shinigami's Death Note is a notebook with the power to kill the human whose name is written on it. All Death Notes follow a specific set of rules.
Great for Death Note Fan!
Product Size:
8 (L) x 6 (W) x 3 (H)
Write a review
Your Name:
Your Review:
Note: HTML is not translated!
Rating:
Bad
Good
Enter the code in the box below: